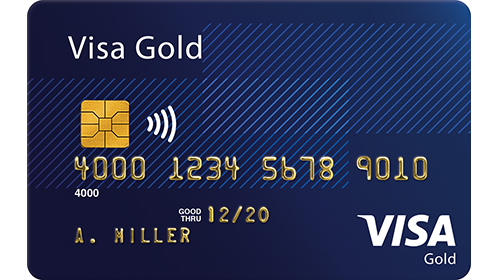 Credit cards are the most used payment method in the United States. They can be extremely handy, and extremely harmful if used incorrectly.
We are inundated with credit card offers, and they all sound enticing, but what do those flashy offers like 0% APR, double miles and cash back really cost you? Here are a few tips to help you decide which card is best for your situation.
Check your credit
If it's time for your first card, you'll need to ease into the world of credit. Check your credit score using a free service like Credit Sesame or Credit Karma. From there you can figure out which card will be the best to help you build credit. Remember, start with a low limit, so you don't lose control using plastic.
Which card is best?
For college students
If you're enrolled in post-secondary education, US News and World Report gives the Bank of America Student card the thumbs up. No annual fee, zero-percent annual percentage rate and a spending limit will help students manage their budgets. However, there is a high interest rate.
If your credit score is low
If you have less than stellar credit, consider a secured card. WalletHub suggests the Open Sky Card. Approval is easy because a cash deposit is required as collateral. Plus, there's no credit check necessary to apply. On the downside, there's a $35 annual fee and high interest rates.
For travel enthusiasts
If you're a travel nut, flight rewards might make sense. US News and World Report believes the Capital One Venture Rewards will get you to your destination quicker with a large sign-up bonus and two miles for every dollar you spend. If you're not a big-credit user, make sure the $95 annual fee isn't more than what you'd save on a potential flight.
If you want cash back
Looking for cash back? WalletHub is big on the Citi Double Cash Card. It offers 0% interest for 18 months, no annual fee, and 2% cashback which means everything you buy is essentially discounted by that percent.
The key with any reward card is it's only useful if you pay your balance off in full. These cards usually charge very high interest rates, so any victory of a rewards is actually a giant defeat if interest payments are needed.
Practice financial discipline and these cards can be a great way to knock down some debt and put money back in your pocket in the process.